I'm sure most everyone of us knows what doughnut is...
It has two meanings which are as follows :

1. A small ring-shaped cake made of rich, light dough that is fried in deep fat. Also called olicook.
Something whose form is reminiscent of a ring-shaped cake.

2. A fast, tight 360° turn made in a motor vehicle or motorized boat.

But what I'm talking about is a ring-shaped cake.





This explains how Americans love doughnuts...
Homer Simpsons is day dreaming about the doughnut...


Doughnuts recipe

1 cup granulated sugar
3 1/2 teaspoons baking powder
1/2 teaspoon cinnamon
1/2 teaspoon nutmeg
1/2 teaspoon salt
4 cups all-purpose flour
(about)
2 eggs
1 cup milk
3 tablespoons melted butter
Fat (for deep-fat frying)

How to make them...
Sift together sugar, baking powder, cinnamon, nutmeg, salt, and flour.

Beat eggs thoroughly, then stir into dry ingredients. Add the milk and melted butter. Roll about 1/2 inch thick on a floured board and cut with a doughnut cutter. Fry several at a time in 375 degrees F fat until nicely browned. Drain on paper towels. Dust with granulated or confectioners' sugar.
Makes 24.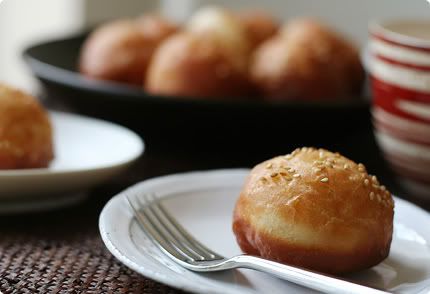 Looks crispy...but you can't get it!!Muahahaha!!




I love them!!!




Kawaii Doughnuts!!All round ones....Yeah!!


Varieties of doughnuts!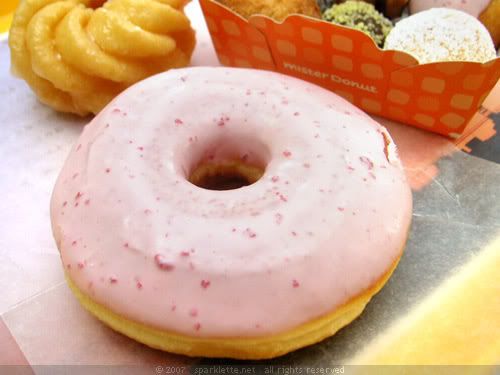 It's the pink doughnut again!!Muah!






It's Dunkin' Donuts!

Dunkin' Donuts is an international coffee and donut retailer founded in 1950 in Quincy, Massachusetts, USA by William Rosenberg. It claims to be the "world's largest coffee and baked goods chain," serving 2.7 million customers per day at over 7,000 stores globally which includes approximately 5,300 Dunkin' Donuts locations in 34 states. This figure compares with the 10,800 stores of coffee chain Starbucks, whose baked goods are usually prepared out of shop. Most Dunkin' Donuts stores are franchises.



History Of Dunkin' Donuts

In 1946, William Rosenberg founded Industrial Luncheon Services as a company to deliver meals and "coffee break snacks" to customers in the outer reaches of Boston, Massachusetts. His business saw success and Rosenberg soon followed by opening up his first coffee and donut shop called "The Open Kettle". In 1950 he opened the first store known as "Dunkin' Donuts", which is still standing today at 543 Southern Artery in Quincy, Massachusetts. For a while, Dunkin' Donuts and its other quick-service brands - Togo's and Baskin Robbins - were owned and operated by Allied Domecq. Allied Domecq has since been bought out by Pernod Ricard for its Spirits and Wine division, breaking off the quick service brand to create Dunkin' Brands, the current owner of Dunkin' Donuts. Its biggest franchise can be found in Northvale, New Jersey. Currently, there are 5,505 Dunkin' Donuts franchises in the United States, 79 in Canada, and 1,856 throughout the rest of the world.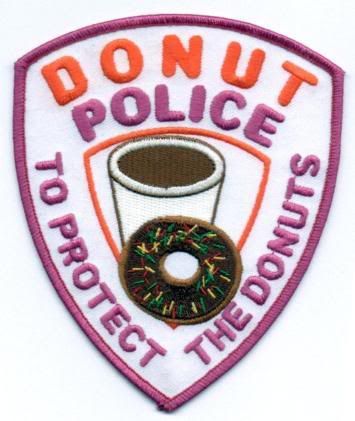 The policemen love the doughnuts...