Sandwiches are the food we always eat...

But I think most of you don't know there are sandwiches which are HUGE!!







Largest Sandwich


The world's largest sandwich measured 3.48 m x 3.48 m x 4.87 m (11 ft 5 in x 11 ft 5 in x 15 ft 11 in) with an overall thickness of 66.36 cm (26.1 in). It was made by Grupo Bimbo in conjunction with McCormick, Fud, Chalet and Pétalo Jumbo in the Zócalo, Mexico City, Mexico on April 24, 2004.








Longest sandwich



The longest sandwich measured 634.50 m (2,081 ft) and was created by Pietro Catucci and Antonio Latte of EuroSpin in Mottola, Taranto, Italy, on August 7, 2004. The ingredients included 920 kg (2,028.25 lb) of flour, 512 litres (112.6 gal) of water and 25 kg (55.11 lb) of salt. The bread was left to rise naturally for over 24 hours without the use of yeast. The bread was transported half cooked from the oven onto the tables by means of two cranes. On the tables it was further baked using a specially created movable oven and, once cooled, it was filled with 547 kg of salami and mortadella and decorated on top with mayonnaise and tuna. The sandwich weighted 547 kg (34,275.22 lb) and was consumed by 19,000 people together with 500 litres (109.98 gal) of wine, helping raise money for the Food Bank, which had earlier been destroyed by a fire.
Longest Torpedo (Submarine) Sandwich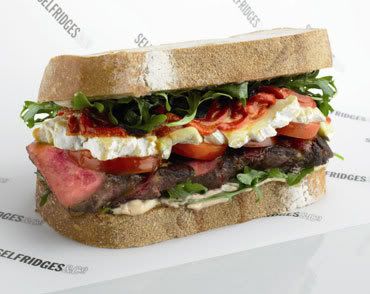 World's most expensive sandwich!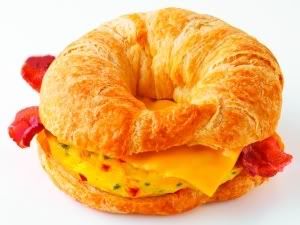 Have you try this round sandwich before?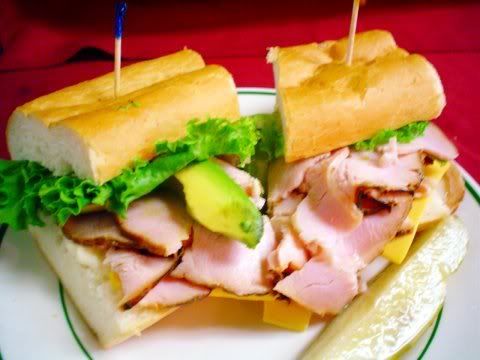 Yeah!!Sandwich delight!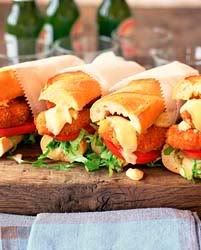 Fried fish sandwich???

Anyway,I believe all of them taste really good...
Muahaha