I don't know well about macarons....until I've found out that...
Macarons are actually a very colourful french pastry that are usually made of egg whites, almond powder, icing sugar and sugar.
It's a real yummy food to eat...
Take me to France or Paris please....



Buy me that please.....
Pictures from www.maisonblanc.co.uk/

More about Macoron....
History of Macoron
In the early 1930 the bakery Ladurée in Paris started selling two traditional dome halves sandwiched with a sweet filling between. This resulted in giving the new macaron , the possibility of flavored garnishes, and a newfound moistness that came from the garnish. Whereas the traditional macaron was sweet and dry and crunchy, the new macaron had the added attraction of being delicately crunchy on the outside, while moist, chewy, and flavourful on the inside.




White...Pink...Green...White...
Pictures from www.slashfood.com



It's another macorons
Pictures from www.sirha.com



Yum Yum....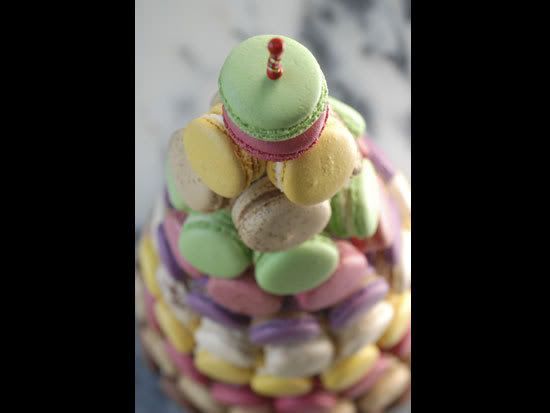 Pyramid macarons?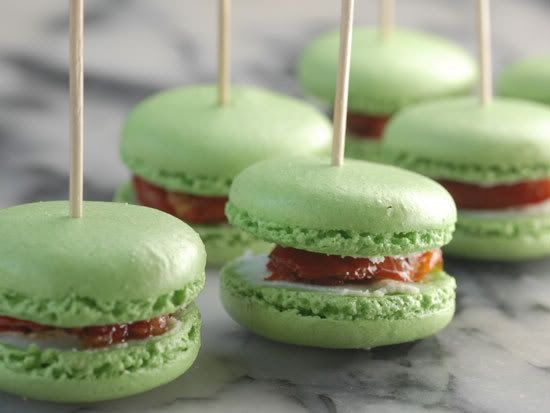 Green with tomato...I wonder how it tastes like...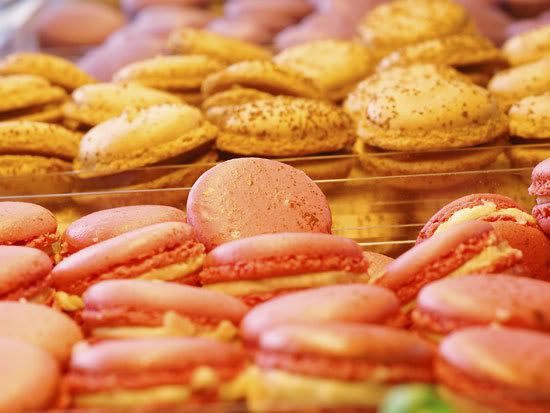 You're torturing me!!!Stop showing this to me!!
Pictures from www.roussel-chocolatier.com/



It's the triplets...
Pictures from www.dbarbosa.net/dc/images/culinaire/macarons.jpg